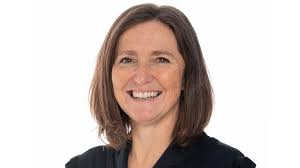 We are delighted to announce that Lorraine Mealings has been appointed as our new Chief Executive Officer. BCHA has a longstanding relationship with Lorraine through her current role as a Director for Housing at Bournemouth, Christchurch and Poole Council, and we are excited to embark on the next stage of our journey under her leadership. Lorraine will be joining BCHA in November 2022.
Bio – Lorraine Mealings
Lorraine has worked in housing for 25 years, most recently as the Director of Housing for Bournemouth, Christchurch and Poole Council, leading the strategic direction for housing across the area. This role includes delivering and commissioning multiple services for people experiencing homelessness, leading a growing new build programme, overseeing the management of 10,000 Council homes, delivering an in-house repairs team, and running telecare and out of hours services for the wider council.
Most of Lorraine's career has involved delivering services to people who have experienced socio-economic challenge and trauma. She has worked for Bournemouth Borough Council, developed housing policy for Southampton City Council, worked for a Registered Provider in Birmingham and previously worked in various regeneration and research roles in the Midlands and in Newcastle upon Tyne.
Lorraine has significant experience of close working with many public, private and voluntary sector partners, both locally and nationally, including commissioners, providers and central government departments.